Stevan Dimitrijević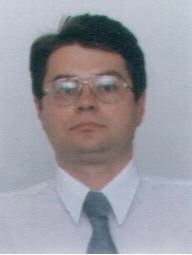 +38111 3303 676
Soba Zavod obojene metalurgije
Kratka biografija
            Dr. Stevan Dimitrijević rođen je 01.06.1968. godine u Boru, gde je završio osnovnu i srednju školu. Tehnološko-metalurški fakultet Univerziteta u Beogradu, upisao 1989., diplomirao 1995. godine i stekao zvanje diplomirani inženjer tehnologije. Od 1995. do 2004. godine radio u Institutu za bakar u Boru, u zavodu za metalurgiju, odeljenje za plemenite metale i zavodu za IT (.NET tehnologije). Doktorske studije na Tehničkom fakultetu u Boru, Univerziteta u Beogradu, na odseku Metalurško inženjerstvo, upisao 2012. godine. Na istom fakultetu, 23.10.2015. godine, odbranio je doktorsku disertaciju pod nazivom "Elektrohemijska i površinska karakterizacija trokomponentnih legura sistema Ag-Cu-Zn u blisko neutralnim hloridnim rastvorima" i stekao zvanje doktor nauka - metalurško inženjerstvo. Izabran u zvanje Naučni saradnik 25.05.2016.
Oblasti interesovanja
Hidrometalurgija, elektrometalurgija, korozija, reciklaža električnog i elektronskog otpada, metalurgija praha, zaštita životne sredine, tehnologija vode, dobijanje i prerada plemenitih i PGM metala, razvoj softvera.
Hydrometallurgy, electrometallurgy, corrosion, recycling of waste electrical and electronic equipment, powder metallurgy, environmental protection, water technology, obtaining and processing of precious and PGM metals, software development.
Reference
Ivanović, S. Dimitrijević, S. Dimitrijević, B. Trumić, V. Marjanović, J. Petrović, N. Vuković, Electrodeposition of silver powder from nitrate electrolyte for usage in electronic, Optoelectronics and advanced materials-Rapid communications, 6 (2012) 1454-1464
S. Dimitrijević, M. Mirić, V. Trujić, A. Ivanović, S. Dimitrijević, Recycling of Precious Metals from E–scrap, Iranian Journal of Chemistry & Chemical Engineering, 32 (2013) 17-23
S. P. Dimitrijević, Z. Anđić, Ž. Kamberović, S. B. Dimitrijević, N. Vuković, Recycling Of Silver Plated Brass For Production оf High Purity Cathode Copper аnd Ultrafine Silver Powder For Electric Contacts, Bulgarian Chemical Communications, 46 (2014) 814-824
S. B. Dimitrijević, M. B. Mirić, V. K. Trujić, B. N. Madić, S. P. Dimitrijević, Recovery of Precious (Au, Ag, Pd, Pt) and Other Metals by E–Scrap Processing, Bulgarian Chemical Communications, 46 (2014) 417-422
S. P. Dimitrijević, Ž. J. Kamberović, M. S. Korać, Z. M. Anđić, S. B. Dimitrijević, N. S. Vuković, Influence of reducing agents and surfactants on size and shape of silver fine powder particles, Metallurgical and Materials Engineering, Vol. 20 (2), 2014, pp.73-87
S. P. Dimitrijević, M.Rajčić-Vujasinović, Ž. Kamberović, S. B. Dimitrijević, V. Grekulović, B. Trumić, A. Ivanović, Corrosion Behavior of the Ag43Cu37Zn20 Alloy in the Natural Seawaters, Materials Transactions, 56 (2015) 2088-2091
S. Dimitrijević,  Z. Stević, M. Vujasinović, V. Grekulović, S. Dimitrijević, B. Trumić, S.  Alagić, The influence of novel organic gold complex n photoresist layer of printed circuit board, Metallurgical and Materials Engineering, 21 (2015) 269-275
B. Trumić, A. Ivanović, S. B. Dimitrijević, S. P. Dimitrijević, Changes in Pt-Rh catalysts in the working environment, Mining and Metallurgy Engineering Bor, 4 (2015) 105-110
Trumic, L. Gomidželović, S. Marjanović, A. Ivanović, V. Krstić, S. Dimitrijević, Pt-Pd system: Investigation of mechanical properties, Kovove Materialy - Metallic Materials, 54 (2016) 139-145
S. B. Dimitrijević, M. M. Rajčić-Vujasinović, D. D. Trifunović, B. T. Trumić, Z. M. Stević, S.P. Dimitrijević, Microhardness of decorative gold coatings obtained from gold complex based on mercaptotriazole: Comparison with cyanide, International Journal of Materials Research, 107 (2016) 624-630
S. P. Dimitrijević, Z. Ž. Lazarević,  M. Rajčić-Vujasinović, S. B. Dimitrijević, M. Petrović, M. Gilić, B. M. Jokić, Raman spectroscopy study of anodic film on Ag43Cu37Zn20 alloy, Optoelectronics and Advanced Materials – Rapid Communications, 10 (2016) 777-780
B. Vurdelja , S. P. Dimitrijević, S. B. Dimitrijević, Ž. Kamberović, S. Veličković, Characterization of the Ag43Cu37Zn20 alloy surface after potentiostatic polarization using LDI-TOF mass spectrometry, CORROSION REVIEWS, 35 (2017) 473-481
S. Dimitrijević, M. Rajčić Vujasinović, S. B. Dimitrijević, B. Trumić, A. Ivanović, Stability of gold complex based on mercaptotriazole in acid and neutral media, Bulgarian Chemical Communications, 50(1), 2018, pp. 50–57
S. P. Dimitrijević, D. Manasijević, Ž. Kamberović , S. B. Dimitrijević, M. Mitrić, M. Gorgievski, S. Mladenović, Experimental Investigation of Microstructure and Phase Transitions in Ag-Cu-Zn Brazing Alloys, Journal of Materials Engineering and Performance, 27 (2018) 1570-1579
Zoran Stević, Milica Vlahović, Sanja Martinović, S. Dimitrijević, Elena Ponomaryova, Tatjana Volkov-Husović, Modelling, simulation and optimisation of pulse-reverse regime of copper, silver and gold electrodeposition, International Journal of Materials Research, 109 (2018) 514-521
S. P. Dimitrijević, V. Parežanin, Ž. Kamberović, M. Ranitović, M. Korać, S. B. Dimitrijević, Design of anti-tarnish sterling silver Ag-Cu-Zn alloy and investigation of silicon addition influence on mechanical and corrosion characteristics, Chemical Industry & Chemical Engineering Quarterly, https://doi.org/10.2298/CICEQ170660038D, in press
M. Korać, Ž. Kamberović, S. P. Dimitrijević, M. Ranitović, K. Delijić, Legure srebra otporne na tamnjenje, naročito na sulfidizaciju i postupak za njihovo dobijanje, podnosilac prijave: Tehnološko-metalurški fakultet, Univerzitet u Beogradu, datum prijema: 27. April 2017., broj prijave: П-2017/0436 (prijava patenta)