Miloš Tomić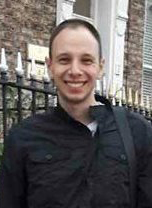 Kratka biografija
            Miloš Tomić je rođen 30. 08. 1986. u Požarevcu. Osnovnu školu i gimnaziju završio je u Velikom Gradištu. Osnovne akademske studije na Tehnološko-metalurškom fakultetu Univerziteta u Beogradu završio je u septembru 2010. godine na studijskom programu Organska hemijska tehnologija i polimerno inženjerstvo. Master akademske studije na Tehnološko-metalurškom fakultetu, studijski program Hemijsko inženjerstvo, je završio u februaru 2012. godine, a iste godine upisuje doktorske studije na studijskom programu Hemija. Doktorsku disertaciju na temu "Uticaj hemijske modifikacije glina na strukturu i svojstva njihovih epoksidnih nanokompozita" je odbranio 27. decembra 2017. godine.
            Od 1. oktobra 2011. godine Miloš Tomić je zaposlen u "Inovacionom centru Tehnološko-metalurškog fakulteta" kao istraživač pripravnik, a u zvanje istraživač saradnik je izabran u junu 2015. godine. U periodu oktobar 2011.-oktobar 2012. učestvovao je na projektu pod nazivom "Antikorozivni nanokompoziti" u okviru saradnje Tehnološko-metalurškog fakulteta i firme "Zvezda-Helios" iz Gornjeg Milanovca. A od oktobra 2012. godine Miloš Tomić je angažovan na fundamentalnom projektu Ministarstva prosvete, nauke i tehnološkog razvoja: "Sinteza i karakterizacija novih funkcionalnih polimera i polimernih (nano)kompozita" (broj projekta ON 172062).
           Od školske 2015/16. godine angažovan je na izvođenju vežbi iz predmeta Opšta hemija I i II na osnovnim akademskim studijama na Katedri za Opštu i neorgansku hemiju Tehnološko-metalurškog fakulteta.
Oblasti interesovanja
Sinteza i karakterizacija multifunkcionalnih polimera i polimernih nanokompozita sa posebnim akcentom na analizu njihovog reološkog ponašanja. Razvoj epoksidnih prevlaka na bazi nanoglina za zaštitu metala od korozije.
Synthesis and characterization of multifunctional polymers and polymer nanocomposites, with special emphasis on analysis of its rheological behavior. Developing epoxy protective coatings based on nanoclays for metal substrates.
Reference
M. Tomić, B. Dunjić, V. Likić, J. Bajat, J. Rogan, J. Djonlagić, The use of nanoclay in preparation of epoxy anticorrosive coatings, Progress in Organic Coatings 77 (2014) 518–527.
J. Milenkovic, J. Hrenovic, I. Goic-Barisic, M. Tomic, J. Djonlagic, N. Rajic, Synergistic anti-biofouling effect of Ag-exchanged zeolite and D-Tyrosine on PVC composite against the clinical isolate of Acinetobacter baumannii, Biofouling 30 (2014) 965–973.
J.K. Milenković, J.J. Hrenović, I. Goić-Barišić, M.D. Tomić,  N.Z. Rajić, Antibacterial activity of copper-containing clinoptilolite/PVC composites toward clinical isolate of Acinetobacter baumannii,  Journal of the Serbian Chemical Society 80 (2015) 819–826.
S.J. Brzić, G.S. Ušćumlić, M.V. Dimić, M. Tomić, V. Rodić, B.Z. Fidanovski, Viscoelastic behavior of carboxyl-terminated (butadiene-co-acrylonitrile)-based composite propellant binder containing polyglycidyl-type bonding agent, Hemijska industrija (2016). doi:10.2298/HEMIND150918062B
M.D. Tomić, B. Dunjić, J. Bajat, V. Likić, J. Rogan, J. Djonlagić, Anticorrosive epoxy/clay nanocomposite coatings: rheological and protective properties, Journal of Coatings Technology and Research 13 (2016) 439–456.
J.D. Rusmirović, K.T. Trifković, B. Bugarski, V.B. Pavlović, J. Džunuzović, M. Tomić, A.D. Marinković, High performance unsaturated polyester based nanocomposites: Effect of vinyl modified nanosilica on mechanical properties, eXPRESS Polymer Letters 10 (2016) 139–159.
T. Kovačević, J. Rusmirović, N. Tomić, M. Marinović-Cincović, Ž. Kamberović, M. Tomić, A. Marinković, New composites based on waste PET and non-metallic fraction from waste printed circuit boards: Mechanical and thermal properties, Composites: Part B: Engineering 127 (2017) 1–14.
M. Tomić, B. Dunjić, M.S. Nikolić, J. Maletaškić, V.B. Pavlović, J. Bajat, J. Djonlagić, Enhanced dispersion of montmorillonites in epoxy nanocomposites using solution intercalation method, Applied Clay Science 154 (2018) 52–63.
S. Davidović, M. Miljković, M. Tomić, M. Gordić, A. Nešić, S. Dimitrijević, Response surface methodology for optimisation of edible coatings based on dextran from Leuconostoc mesenteroides T3, Carbohydrate Polymers 184 (2018) 207–213.
M.Z. Pavlicevic, M.D. Tomic, J.A. Djonlagic, S.P. Stanojevic, B.V. Vucelic-Radovic, Evaluation of variation in protein composition on solubility, emulsifying and gelling properties of soybean genotypes synthesizing β' subunit, Journal of the American oil chemists society 95 (2018) 123–134.